Are you looking for the perfect education to access high-quality education or a wide range of courses?If yes, Pluralsight is an absolute platform you must check on at least once. Also, the Pluralsight Review will be helpful for you. The growing technology has changed the aspects of business and education as well. The trend of education and its availability have taken over a vast turn during the pandemic. A wide range of learning platforms has been developed, providing different online courses at the least pricing.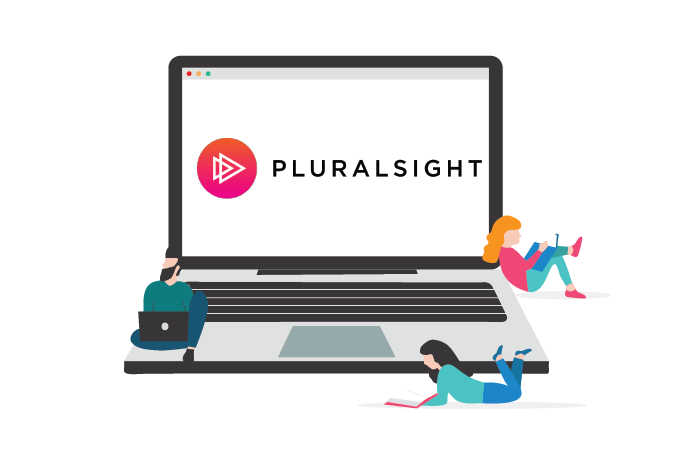 What is Pluralsight?
Plural sight is one of the finest learning platforms available in the marketplace that offers students a wide range of online courses and high-quality education. The platform was established by Keith Brown, Bill Williams, Fritz Onion, and Aaron Skonnard in 2004 to set up a new trend in the world of education. The platform initially offered various courses and face-to-face programs for multiple companies. As the demand for such online programs increased in the marketplace, it also extended its services and made its courses available to everyone.
Pluralsight is an excellent learning platform that offers a unique, creative, and exciting learning path for enterprising minds. The platform went public on NASDAQ in 2018 and ranked among the top workplaces. Pluralsight includes a team of more than 1,400 well-experienced and qualified professionals and 1,500 instructors. The platform currently provides training to a large percentage of employees at fortune 500 companies.
Pluralsight is well known for its quality courses at affordable pricing. The platform consistently provides services in more than 180 countries globally, and the number is still growing relatively faster. The platform offers students a wide range of courses, such as software development, manufacturing and design, architecture, data professional, and machine learning. Pluralsight is associat with the technology niche and offers online courses to improve one's enterprising skills as per Pluralsight Review.
Who is best suited for Pluralsight?
It's all about interest. Anyone interested in the courses offered can register for the different platforms. However, to categorize the suitability of Pluralsight, we would recommend this platform for the users:
Anyone willing to build up their technological skills, such as bug fixing, coding, and much more
The tech-savvy who are eager to scale up their professional teaching skills
To the students who are willing to opt for this platform as an additional course in their curriculum
Pluralsight includes more than 7000 courses in its format, which are further categorized into different sections depending upon the variety of the courses offered. The courses available here will help one in building up their skills effectively.
Are Pluralsight suited well to the requirements of beginners?
Pluralsight has emerged as one of the most accessible learning platforms designed to meet all difficulty levels perfectly. It doesn't matter whether you are a noob at programming and coding or are willing to expertise yourself now; you can quickly get the best out of this platform just by spending the registration charges for your preferred course.
Pluralsight offers a wide range of courses to its user spending on the depth of the subject and that suits well to the requirements of the beginners, intermediary and advanced ones. It is an exciting and intuitive platform that offers people a wide range of beginner-friendly courses.
Pros and Cons of Pluralsight
Pluralsight Review comes up with pros and cons. Let's have a look at below.
Pros:
Users can easily find free access to more than 200 free skill assessments and can develop their technological skills.
Users here can opt for the ten-day free trial on the individual plans and 14 days free trial on the team plans.
Pluralsight offers unlimited email support 24 x7 along with phone support. Users here are free to submit a ticket for any query they want.
The courses available here suit the needs of individual learners and teams.
Offers short, self-paced quizzes to test retention of course material.
Offers offline and mobile downloading for convenient access.
Cons:
It mainly focuses on technology-based subjects and has limited topics than that of its competitors.
Doesn't provide any free courses. The package only features a ten-day free trial for free classes.
Exclusive Features
Paths
The presence of pats smoothens the course searching process and creates a curated section of all courses depending on your interests and weaknesses.
Cloud labs
It is a live and new feature that acts as a pre-configured cloud station for practicing all learnings into action right away.
Skill Assessment
Users here can opt for a basic skill interpretation test based on a simple quiz. The test observes the skills you lack and curates the perfect course for you immediately.
Podcasts
Users here are free to opt for the podcasts for effective learning. You can now listen to the discussions on various tech-related topics and allbuzzin  can cover about 50% of the courses.
Flow
It is a helpful tool that helps you check the team's work progress. The device offers complete transparency into the projects and helps you work smoothly without interruptions.
Conclusion
Pluralsight is a great way to get access to the complete courses conveniently. Pluralsight Review suggests that the platform offers a wide range of specialized techniques and helps you in mastering up your skills perfectly.